Interim Management
Our Interim Management service provides rapid delivery of experienced, "hands on" executive and staff personnel for a defined period to fill unexpected position openings, add needed resources to deliver specific projects, restructure the organization or implement change. Interim personnel at Hayes work closely with organizational administrative leadership not only to bridge the gap between permanent hires, but also to improve operations and help to recruit and mentor as needed.
During every interim placement, our team works with you to establish critical success factors, including reporting relationships, recent or unexpected performance trends, changes in the organization, staffing issues and vendor relationships.
The Hayes Interim Management program addresses your staffing and change management needs at all levels of the organization in a variety of key areas:
Senior Management
Critical gaps in key management positions create significant challenges. Hayes' team offers seasoned leadership with an average of 18+ years' experience in both financial and operational management positions.  Our professional interim executives are results orientated and work towards hitting specific goals to meet your deadlines.
Our staff of experts come from the front lines of healthcare and include:
Department Senior Managers, Managers and Assistant Managers
Practice Directors and Managers
VP/Directors of Revenue Cycle Operations
Chief Financial Officers and Finance Managers
Revenue Integrity Executives
Revenue Integrity
Expanding from revenue cycle management to a more comprehensive revenue integrity program like the Hayes CRISP program requires change management leaders you many not currently have on staff. Our Interim Management service provides you with key executives to help you build and optimize your revenue integrity program while you search for permanent leaders.
We also provide staff resources for positions in the front, mid-cycle and back office revenue streams:
Patient access (Scheduling/Registration)
Patient Financial Services (Billing/Collections)
Health Information Management (HIM)
Charge Master (CDM)
Legacy Support
New system implementations require additional resources to manage the legacy system. You can avoid the costs and headaches of recruiting, hiring and training temporary FTEs by taking advantage of our interim management service. Our consultants are expert in nearly every major IT healthcare system and can seamlessly crosswalk between virtually any two systems. Our extensive expertise enables us to provide the right resource on either side of the transition – legacy or new – to offer pre-or post-implementation support.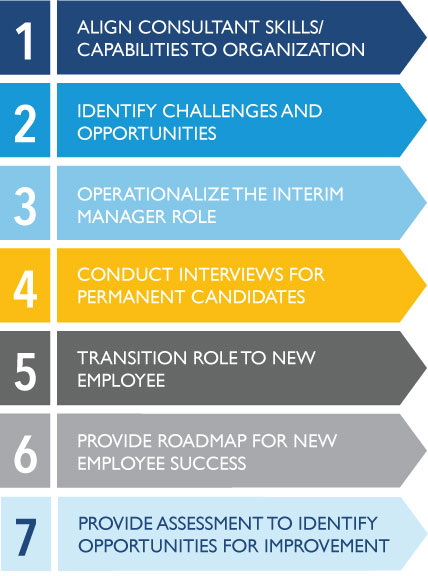 We hired Hayes to fill an interim revenue cycle management role for us. The consultant that they provided dived right in during a very chaotic period with little time to transition, and was also invaluable in helping me get my arms around the challenges I needed to address quickly. We all were very grateful for her poise and professionalism and considered her truly part of  "the team" as if she was an M3 employee.
Mike Houff