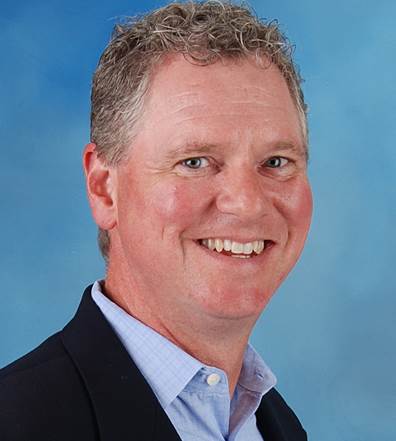 Peter J. Butler, President & CEO
Pete has spent his entire career in healthcare systems and operations improvement. As president of the company, Pete now focuses on driving growth and improving Hayes' service offering. A champion of "The Hayes Way," Pete encourages company-wide collaboration and access. "At Hayes, we work hard to ensure constant and open communication – between the client and consultants, between the client and any of our senior staff, and amongst our consultants too. Questions get answered promptly, best practices are identified and shared, and problems are resolved as quickly as possible." Pete enjoys meeting clients, working to understand their challenges, and collaborating through developing creative solutions.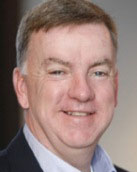 Andy Treanor, Chief Operating Officer
Andy joined the Hayes team in 2006 after 17 years as a senior leader at GE Healthcare, formerly IDX Systems. While at GE, Andy's experiences included the domestic US as well as international healthcare markets. He led both emerging and large businesses including physician billing, software service, implementation, consulting, and infrastructure. Since 2011, Andy has served as Hayes' COO overseeing human resources, talent acquisition, resource management, information technology, consulting services, and software solutions. Andy is an exceptional leader who is focused on improving the client experience and outcome with Hayes.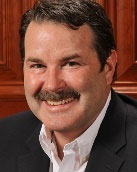 Shawn DeWane, Chief Revenue Officer
Shawn came to Hayes with extensive leadership experience in healthcare IT operations and business development, including 13 years at IDX (now GE Healthcare) and six years at McKesson. At IDX, Shawn earned multiple achievement awards and was a three-time Area Vice President of the Year. The same was true at McKesson. As Division Vice President, he continually exceeded – sometimes doubled – his revenue quota. Shawn believes that driving customer success is the bottom line. He excels at growing the business, developing the right strategies, and putting together the right team for each client to enable them to achieve success.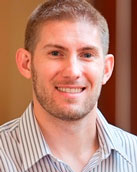 Nick Barnes, Chief Financial Officer
Nick leads the Finance team at Hayes and is responsible for the overall financial guidance and strategy of the company, including accounting, finance, and payroll. He has more than 10 years of experience in healthcare. Before joining Hayes, Nick worked six years at Picis, Inc., (now a division of United Healthcare), where he helped grow the company from $50 million to over $100 million in annual revenue. Nick assures that Hayes' growth is sustainable, taking multiple agendas into consideration.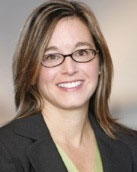 Tracy Welsh, Vice President, Vendor Platforms & IT Solutions
Tracy leads the Clinical Transformation division at Hayes which is comprised of Inpatient and Ambulatory Services subject matter experts. A former healthcare IT consultant who has been with Hayes for over 14 years, she is responsible for managing her team's projects to secure delivery excellence. Tracy's experience in project management helps to ensure projects are completed successfully and within budget. "I think it's important to develop a trusting relationship with our clients so they know I'm working with their best interest in mind," says Tracy.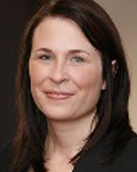 Sondra Akrin, Vice President, Revenue Cycle Transformation
Sondra joined the Hayes team in 2005 as a senior consultant.  Since 2012, she has served as the Director of the Revenue Cycle Transformation team and transitioned into the role of Vice President in the spring of 2016.  Prior to Hayes, Sondra served in a variety of revenue cycle management roles in large academic hospital and physician practices. In her 17+ years in healthcare, Sondra has led multiple large and complex implementations of the GEHC Centricity Business™ practice management system and modules, performed numerous patient access and revenue cycle transformation and optimization assessments, and served as interim leadership in Revenue Cycle and Application Support areas.
George Andrew, Vice President, Software Solutions
George has 20 years of experience in healthcare technology and has been with Hayes since 2001. He has direct responsibility for the development and support of the company's software products. Prior to Hayes, George worked at GE Healthcare (IDX at that time) as Group Manager of Information Systems, where he led efforts to incorporate developing technologies into marketing, education, and service delivery. "I have always looked for ways to increase the effectiveness of knowledge workers through the utilization of technology. People are hired for their knowledge and skill, and we develop applications that allow them to spend more time applying their talents."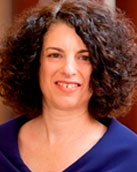 Jodi Narahara, Vice President, People Strategies
Jodi leads the Human Resources department at Hayes. She has 20 years' experience in employee relations and training, benefit and compensation management, recruiting and payroll. Jodi was hired at Hayes 13 years ago to build an HR function from the ground up. Jodi, along with the management team at Hayes, has created a recognized industry leader in the healthcare consulting field. We are very excited to be a repeat recipient of Modern Healthcare's Top 100 Best Places to Work in Healthcare award.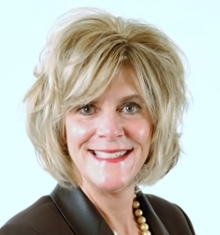 Kim Fowler, Director of Revenue Cycle Transformation
Kim has over 25 years' experience in revenue cycle management. Kim joined the Hayes team in 2015 as a senior consultant and transitioned into the role of Director of Revenue Cycle Transformation in 2016.  Prior to joining Hayes, Kim was Regional Associate Vice President with Perotsysytems for 11 years where she was responsible for directing several large business office consolidations and implementing new practice management systems.  Kim's years of experience has afforded her to take on many roles in a variety functions including consulting, project management, interim revenue cycle leadership and has allowed her to conduct many revenue cycle operational assessments.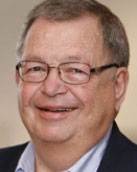 John Cronin, Practice Director
John has worked in the healthcare information systems sector for more than 30 years. At Hayes, John is the Director of IT Services, and is responsible for ensuring optimal levels of resource utilization across all delivery lines of business, ongoing maturity of the company's program and project management capabilities, strategic planning, and operational management. According to John, "It's my job to match the right consultants to specific projects, and to make sure that any roadblocks to our clients' success are removed promptly." To do this, John draws on his extensive subject matter knowledge, management skills, and ability to build relationships with all levels of healthcare management.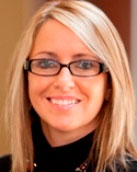 Lorie Richardson, Director, Account Management
Lorie has more than 24 years of experience in the healthcare industry. As a Licensed Practical Nurse, she combines her technical and clinical experience in ambulatory and inpatient settings. At Hayes, Lorie serves as an account manager and a consultant. In the past, she has also served as a HIPAA compliance officer and clinical manager. Lorie is resourceful, creative and has strong planning and organization skills when managing multiple EMR implementations from planning to go-live stages. She is also a popular presenter at industry conferences.